I was originally going to call this 'reports from the bedroom' but I don't want to disappoint all those people who find me via google search.
I've finished the photo wall (finally!) and brought in the step stool to get a picture:
I'm not completely happy with the spacing and there are a few crooked ones to straighten up but overall it looks good to me!
I marked off all the photos using blue painters tape to approximate the spacing and know where to add the hooks: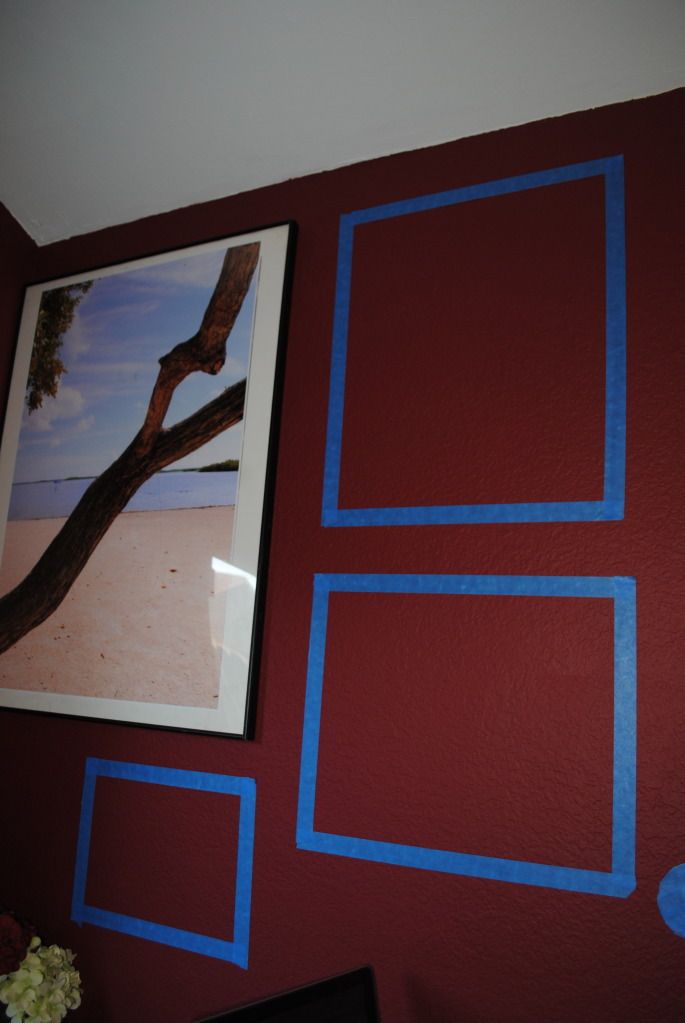 From the left a picture of the beach in Key Largo, a chapel, standing stones in Scotland and flowers from my garden:
3 here need mats: Key Largo and Standing Stone and Daisies
in the middle tulips in the garden, the Scotland ferry, grapes in Napa, South San Francisco harbor and 3 photos from snorkeling in Key Largo: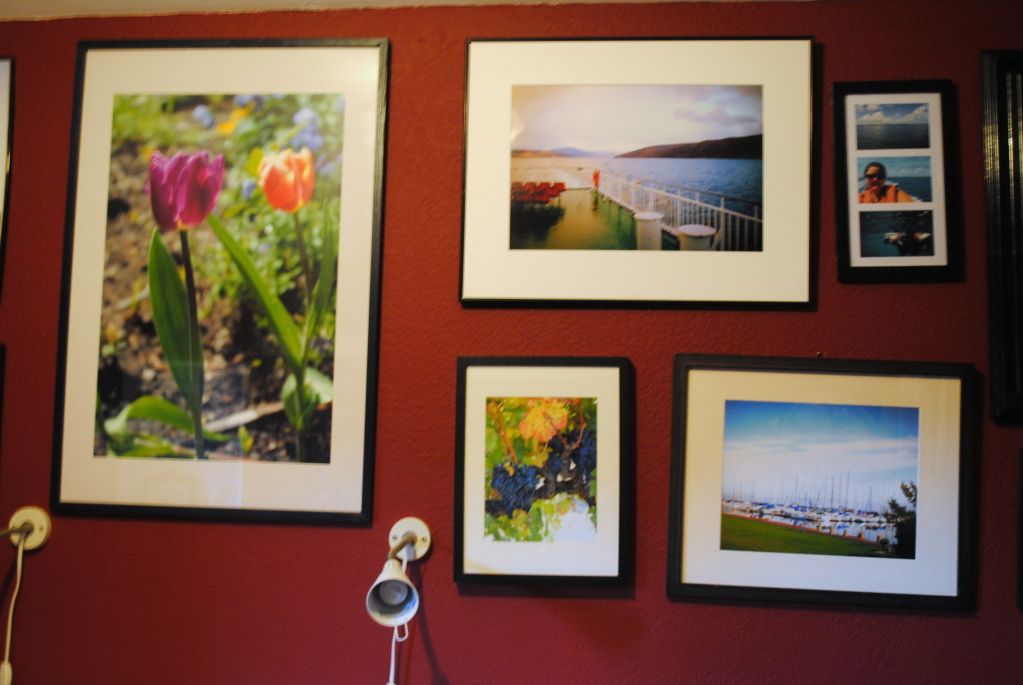 And on the right flowers from downtown in the canvas, a rose from the state capitol and lights from a backyard party: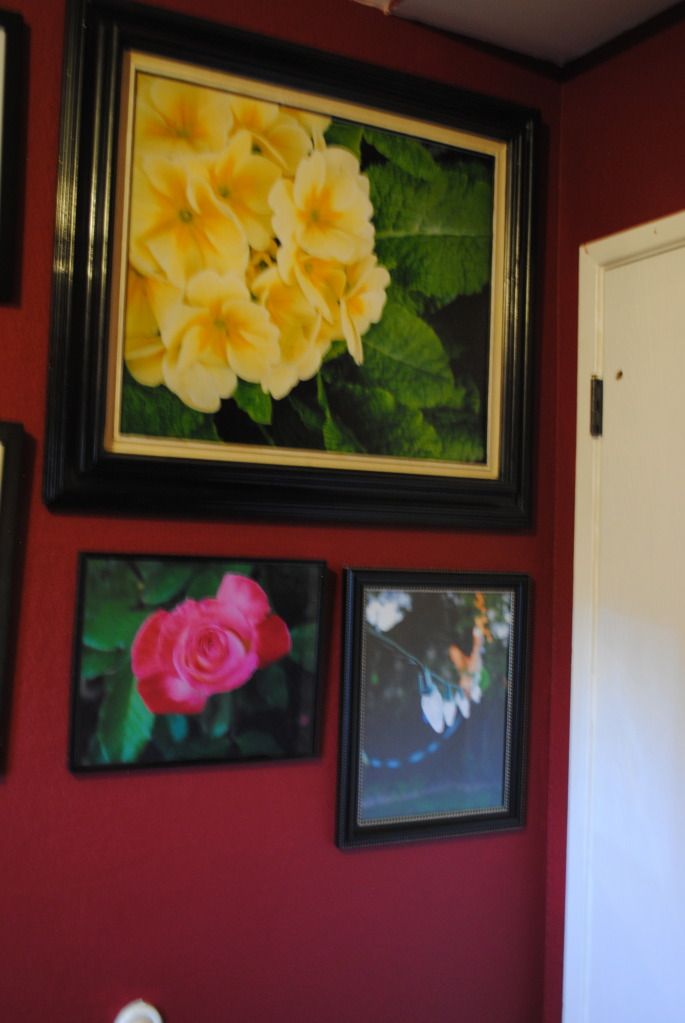 I've also hung my favorite photo from Key Largo over the dresser:

While I have a few mats to purchase at Michael's I'm happy to mark this as done on my project list!
And once I had the pictures hanging I could add the lights again, as seen in this close up: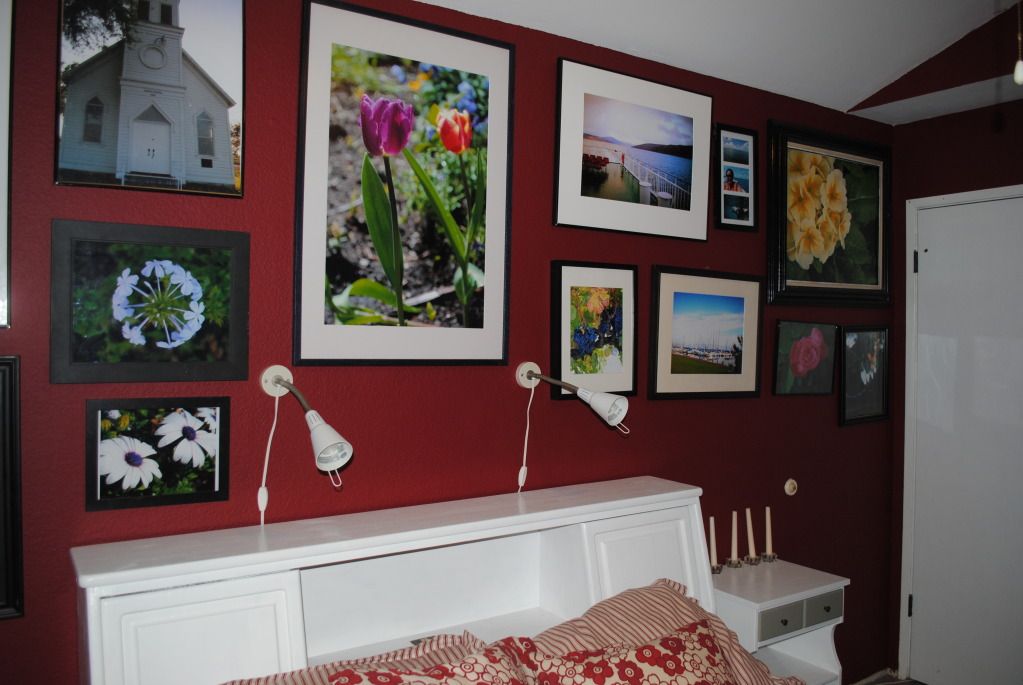 Now I can really enjoy the room until I have to move everything to install baseboards soon! It'll be a good time to do some ceiling touch up and next is clearing out the closet and cleaning that space up!