I mentioned that last weekend we moved Grandpa to a new room, hence the new bed inheritance in my guest room. Well, I finally have pictures to share!
Here's the door to the hallway, the new hospital bed is on the left and the door to the bathroom is on the right:
Here's a closer shot of the pictures & hats by the door: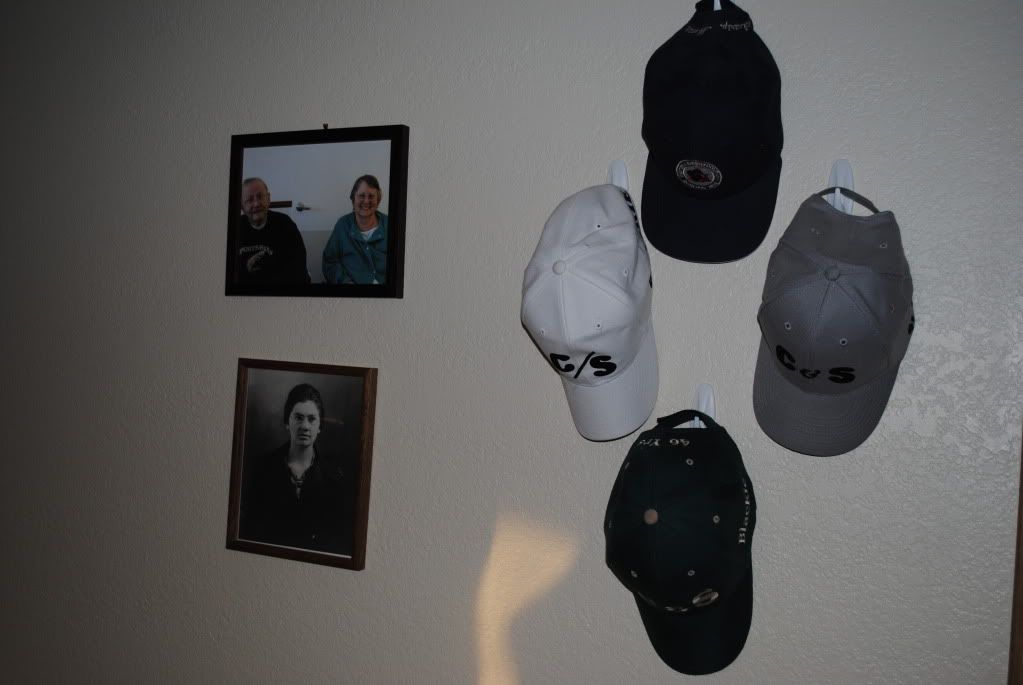 and more pictures between the bathroom and hallway: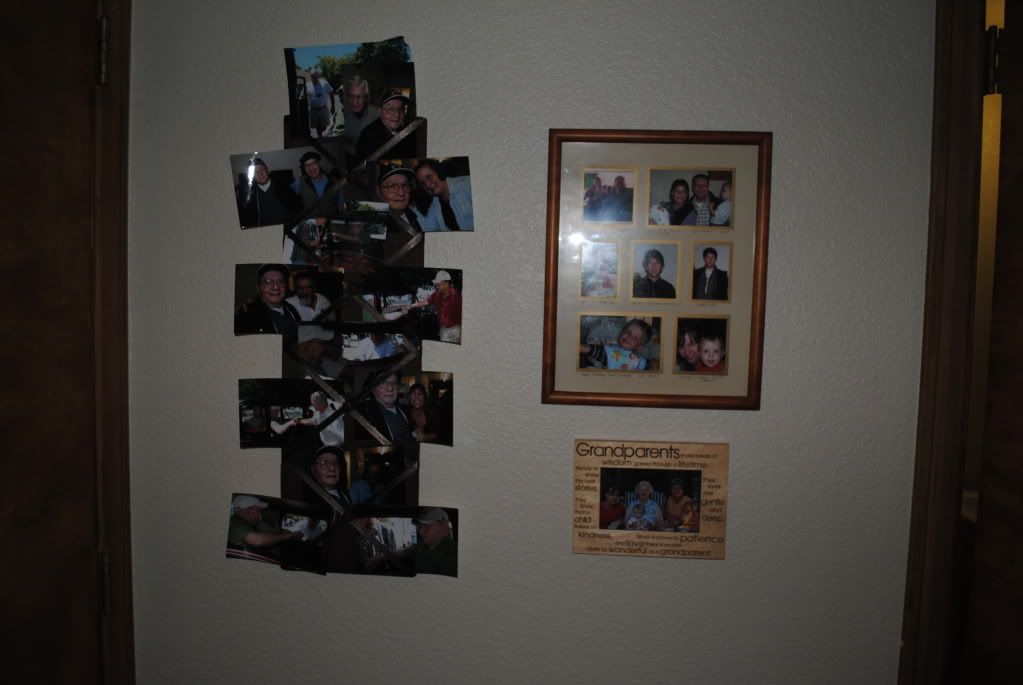 The other side of the room is pretty big, we added a table and chairs, dresser and there's plenty of room for Grandpa's recliner:
Over the table we hung the antlers and more family photos: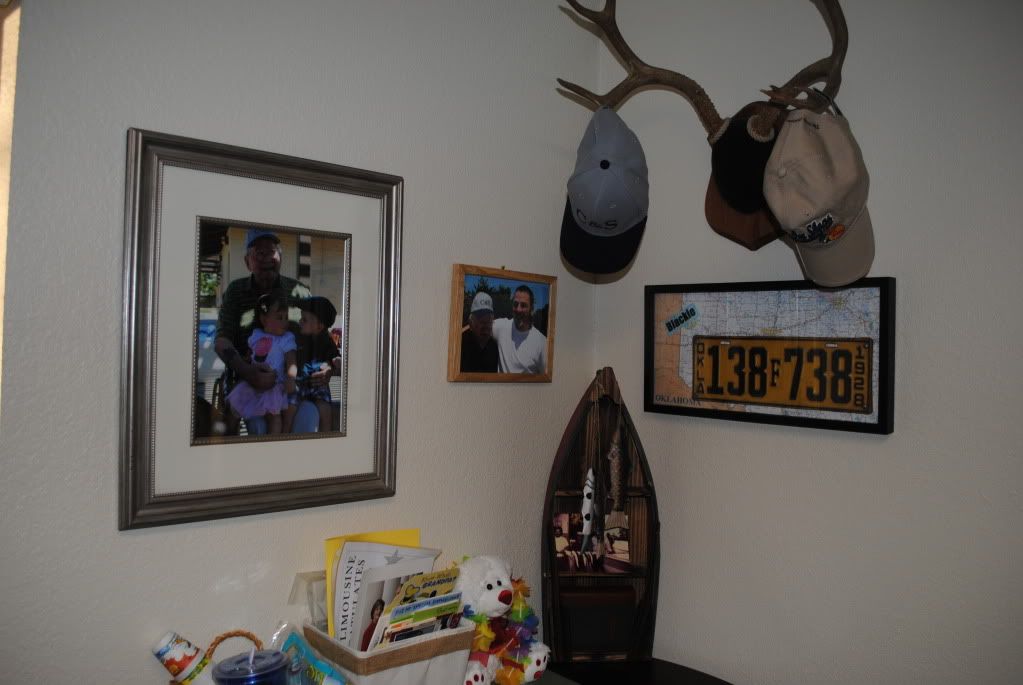 And the larger frames fit behind the recliner (but not over the bed in case they fall down).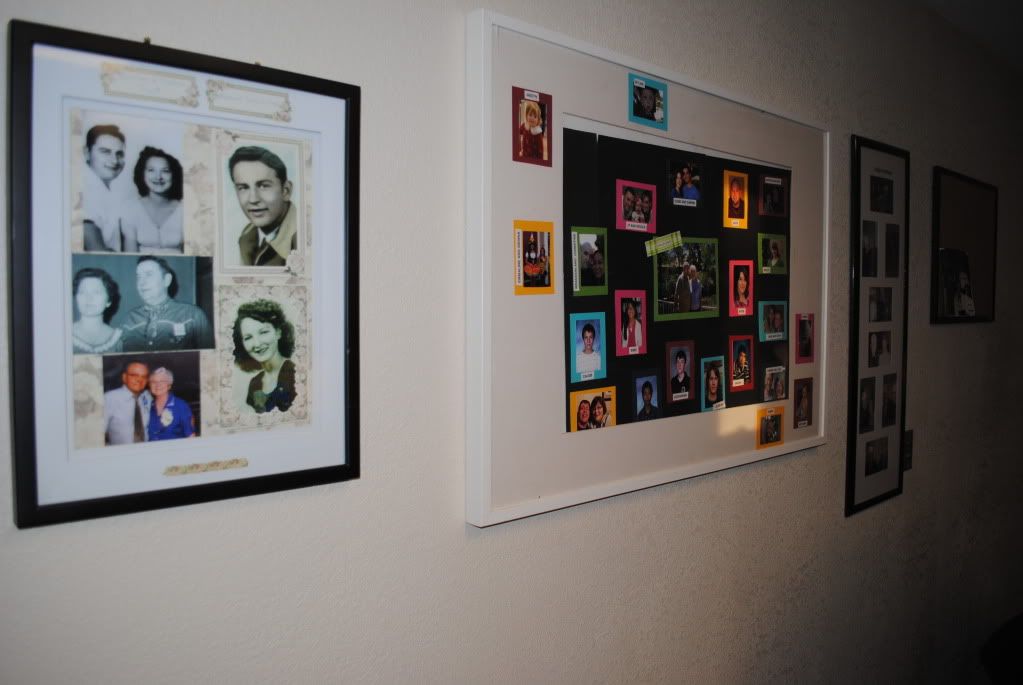 The largest frame has a picture of each family member kids, grand-kids and great grand-kids with labels for each person. It took me about 3 months to update the frame and I still had to use some old pictures: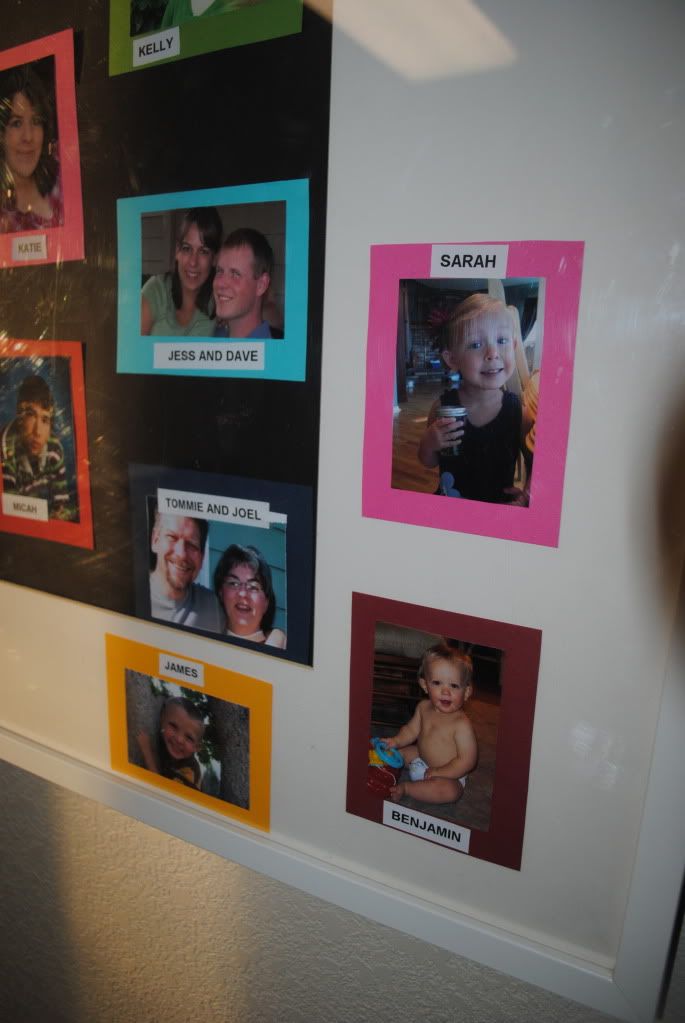 And here's me and Grandpa last week after his AA birthday party! He's got the wide eyed look because he's tired, not terrified.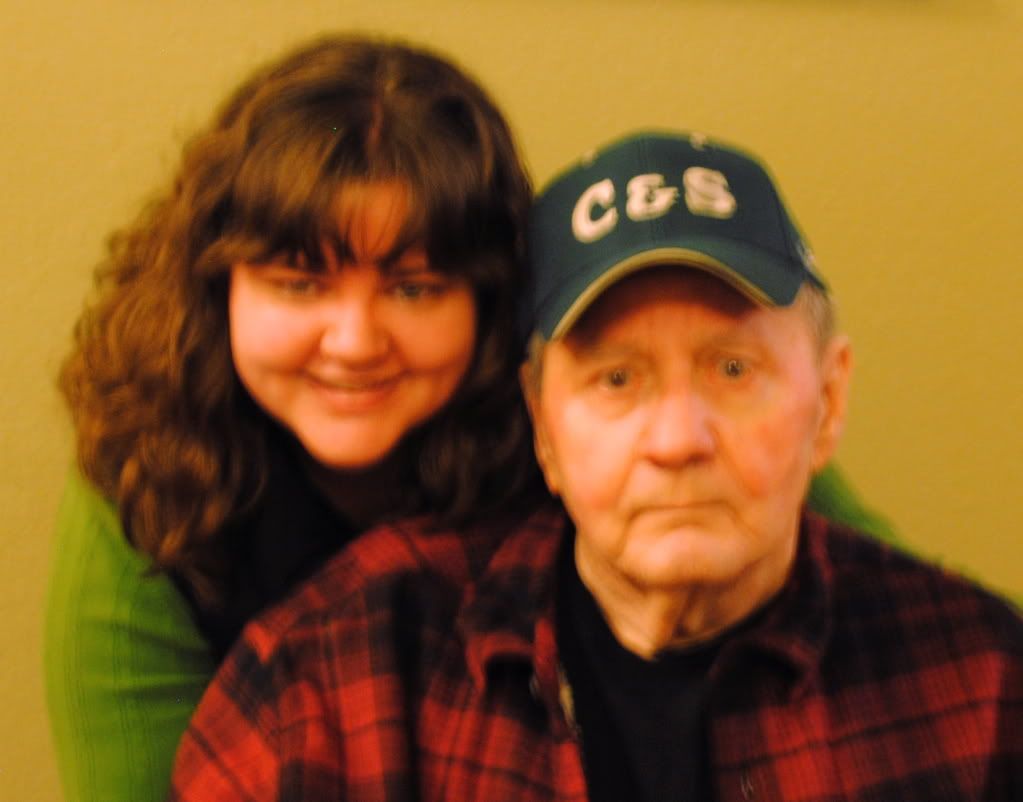 I'll be adding this shadow box to the room next, I found it for $1 and added the last 6 years worth of AA coins and some of Grandpa's belt buckles: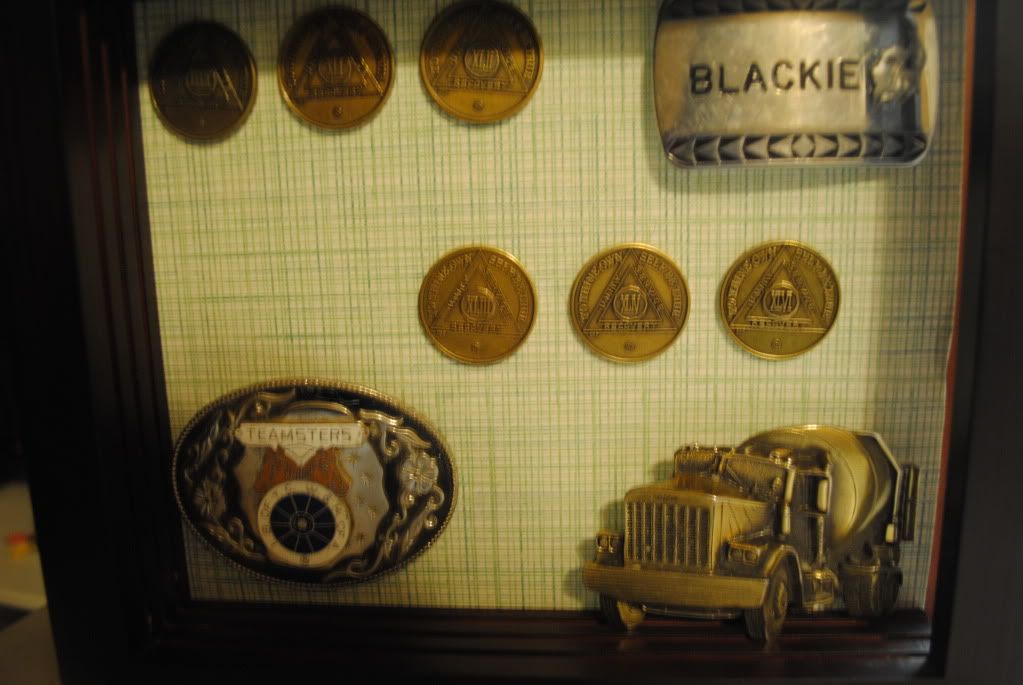 So glad that Grandpa is settled into his new space, nearly 3 years after Grandma passed away. Together they moved in to this assisted living home in 2007 and we're grateful to have good staff watching over him still.